GreenTech Energy Services is pleased to announce the launch of its new water conservation division. Drawing on our 20 years of experience providing design and installation of energy saving lighting, controls and other technology for commercial, institutional and industrial facilities, we are now providing our customers with significant savings through measures such as water/energy efficient plumbing fixtures, utility rebates, and water reuse applications.
Our experienced personnel are trained to identify water conservation opportunities and to design solutions that will most effectively cut your water and sewer utility consumption while providing the best payback. Our project managers will oversee the day-to-day installation of the conservation measures, and work with municipalities and utility companies to help you obtain any potential rebates. After project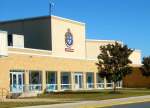 installation, we will provide measurement and verification to ensure your utility savings. Our goal is to complete your project on time, on budget, and to your complete satisfaction.
Benefits to Schools, Colleges and Universities:
•    Cutting utility costs = more money for meeting students' educational needs.
•    Implementing environmentally responsible measures enhances a school's reputation.
Benefits to Medical Facilities:
•    Installing more efficient water devices can significantly reduce your overall utility costs.
•    State of the art upgrades can reduce need for additional capital improvements.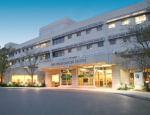 Benefits for Multi-tenant Buildings:
•    Reduced water/sewer and energy costs
•    Increased occupancy and/or marketability
•    Improved financial performance and ROI